SaaS Capital Raises $75 Million Third Fund
September 12, 2018
Leading Provider of SaaS Credit Facilities Builds on 10 Years of Success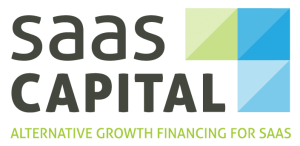 CINCINNATI & SEATTLE, September 12, 2018 – SaaS Capital, the leading provider of Committed Credit Facilities to Software-as-a-Service (SaaS) companies, today announced that it has closed its third fund with $75 million in limited partner commitments.
"We are grateful for the support from our existing and new investors who made this fundraising process very straightforward," said Todd Gardner, Founder and Managing Director of SaaS Capital. "Their support validates our leadership position as pioneers in the SaaS lending space going back to 2007. In our third fund, we will remain committed to serving the $3 to $30 million SaaS company, which is why we limited the fund to $75 million despite being substantially oversubscribed."
More than 50 SaaS companies all over the US, Canada, and the UK have used SaaS Capital to fund their growth while allowing founders and existing equity holders to retain control of their companies and avoid significant dilution to their ownership. In just the last 18 months, 10 SaaS Capital portfolio companies have realized successful exits and funding events, including:
FreeAgent's $74 million acquisition by Royal Bank of Scotland
Uberflip's $32 million Series A/Recapitalization
CoverMyMeds' $1.3 billion acquisition by McKesson Corporation
Reeher's $43 million acquisition by Blackbaud
ClearCompany's $60 million Series A/Recapitalization
"When a company has less than $10 million of annual revenue, a Series B or C round can be very dilutive," said Rob Belcher, Managing Director. "As is evidenced by the recent fundraisings above, our Committed Credit Facilities enable companies to eliminate several rounds of equity and skip straight to an exit or growth equity round. Capital-efficient companies have used SaaS Capital to create over $550 million of equity value with minimal dilution to existing shareholders and no loss of control."
SaaS Capital began providing alternative growth capital to SaaS companies in 2007 and closed its first fund in May 2012 with $22.5 million in LP commitments. Building on that success, the company closed its second fund in January 2015 with $58 million in LP commitments. To date, 51 SaaS companies across the US, Canada, and UK have used SaaS Capital to fund their business.
About SaaS Capital
SaaS Capital is the leading provider of long-term Committed Credit Facilities to SaaS companies. Focusing exclusively on the B2B SaaS business model, SaaS Capital delivers faster decisions, more capital, and longer commitments. SaaS Capital provides $2 million to $15 million committed credit facilities to companies with at least $250k in monthly recurring revenue based in the US, Canada, or UK. SaaS Capital has offices in Cincinnati and Seattle. Visit www.saas-capital.com to learn more.
Our Approach
Who Is SaaS Capital?
SaaS Capital® is the leading provider of long-term Credit Facilities to SaaS companies.
Read More
Subscribe
Get SaaS Capital® research delivered to your inbox.