We Know SaaS
SaaS Capital® was founded in 2007 to help SaaS companies fund their growth without selling more and more equity. Back then, SaaS was still pretty young and considered "lightweight" and "maybe okay for marketing." How things have changed. SaaS Capital has evolved along with the industry and has now funded more than 60 companies across three funds and authored more than a dozen research papers on SaaS.
Rob Belcher, Managing Director
Specialty debt lender and startup executive; venture capital, investment banking and economic consulting.
Lighter Capital (2010-2014) - Senior executive at venture-backed SaaS lending company. Pioneered non-dilutive royalty-based debt instrument. Completed 60 financings.
Voyager Capital (2010) - MBA Intern for this West Coast venture capital firm. Assisted with 2 investments and 1 exit.
Wood Mackenzie (2003-2008) - Commodities analyst for Edinburgh, Scotland-based energy research and consulting company.
Contact Rob
Steve Jaffee, Managing Director
Serial entrepreneur with 20 years of debt and equity experience who has successfully managed, grown and exited early-stage companies. Involved with SaaS Capital since 2006.
Dreadnought Capital (2015-Current) - Founder of this SaaS Capital feeder fund providing smaller credit facilities to earlier-stage SaaS companies.
Reservoir Venture Partners (2005-2014) - General Partner focused on SaaS investments. Led the investment in SaaS Capital Inc, and served as Chairman.
Contact Steve
Brent Haswell, Head of Technology
Senior level technology executive with broad experience in infrastructure, technology assessment, and product development.
Tobie Cook, Chief Financial Officer
Financial professional with 16 years in the finance vertical with experience managing multiple VC/PE funds.
Nick Perry, Head of Marketing
Marketing and digital strategy professional with a demonstrated history of effectively executing in both B2B and B2C environments.
Marty Friedman, Credit Committee
Partner & Managing Director at DH Capital with more than 25 years of investment and commercial banking experience.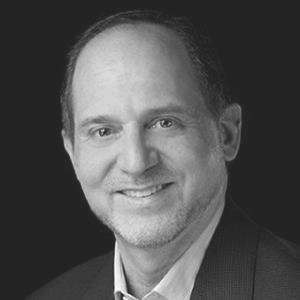 Jeff Galowich, Credit Committee
Entrepreneur and CEO of Blue Horizon Software Holdings, with the last 25 years spent in software businesses.
What we strive for:
Be Transparent - If we are a good fit, we'll provide tailored funding that makes sense for your business. If we aren't a good fit for you, we'll be upfront and recommend a better option for you. 
Be Responsive - If you are west of the Mississippi River, meet Rob Belcher. If you are east of the Mississippi, in Canada, or in the UK, get to know Steve Jaffee. Both understand the nuances of SaaS business models and can get to 'yes' or 'no' quickly. 
Be Accountable - Funding the growth of your company isn't something you take lightly, and neither do we. As one of our portfolio companies said "They treat lending as an investment. Most debt lenders treat lending as a transaction."