Pacejet Secures $4.0 Million in Growth Funding from SaaS Capital
November 6, 2019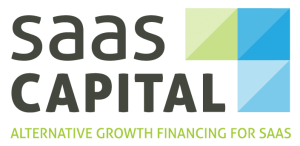 CINCINNATI, SEATTLE, COLUMBUS, November 06, 2019 – SaaS Capital, the leading credit provider to software-as-a-service (SaaS) companies, today announced that it has provided a $4.0 million line of credit to Pacejet.
"Pacejet's growth and success is highly dependent upon meeting our capital needs. SaaS Capital aligned very well with our business growth objectives and our innovative approach. It is a critical partnership for us in our movement towards our next step," said Bill Knapp, Chief Executive Officer of Pacejet.
Pacejet is the leading cloud shipping solution for mid-market and larger companies. Founded in 2003, Pacejet leverages SaaS technology and over a decade in the cloud to provide companies next generation logistics and shipping technology.
"Pacejet is enabling its customers to leverage two important tends: ERP systems (finally) moving to the cloud, and the rise of shipping as a strategically important function (thank you Amazon)," said Todd Gardner, Managing Director of SaaS Capital. "We are excited to help Pacejet extend its leadership position in this important category."
About Pacejet
Pacejet Shipping Software offers fully connected shipping with live carrier connections and smart ERP integration for midsize enterprises. Its flexible, scalable platform uses advanced cloud technologies to streamline processes across the entire shipping ecosystem, increasing shipping efficiencies, reducing time and costs, improving the customer experience, and creating a new competitive advantage. Pacejet solutions provide rapid return-on-investment and may be deployed incrementally as agile improvements over time. Visit www.pacejet.com to learn more.
About SaaS Capital
SaaS Capital is the leading provider of growth debt designed explicitly for B2B SaaS companies. SaaS Capital's growth debt is structured to provide a significant source of committed funding, deployment flexibility, and lower overall cost of capital, all while avoiding the loss of control associated with selling equity. SaaS Capital was the first to offer lending alternatives to SaaS businesses based on their future recurring revenue, delivering better outcomes for 60+ SaaS companies. SaaS Capital has offices in Cincinnati and Seattle. Visit www.saas-capital.com to learn more.
Our Approach
Who Is SaaS Capital?
SaaS Capital® is the leading provider of long-term Credit Facilities to SaaS companies.
Read More
Subscribe
Get SaaS Capital® research delivered to your inbox.