SaaS Capital Portfolio Company, ClearCompany, Announces Expanded Joint Venture with ADP
August 9, 2018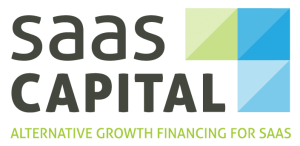 CINCINNATI, SEATTLE, August 9, 2018 – SaaS Capital, the leading provider of Committed Credit Facilities to SaaS companies, congratulates portfolio company ClearCompany on its expanded relationship with ADP as the companies announced the introduction of Advanced Talent, a talent solution for companies with 100 to 2,000 employees who utilize both ClearCompany talent tools and ADP Workforce Now.
In 2017, ClearCompany joined the ADP Marketplace helping mutual clients of ADP and ClearCompany save time by allowing candidate and new hire data to flow automatically between platforms. The new Advanced Talent offering takes this integration a step further by seamlessly combining ClearCompany's talent acquisition, talent management, employee engagement and analytics tools with the leading human capital management (HCM) platform for midsized clients, ADP Workforce Now.
The companies had the following to say about the venture:
"The competition for top talent has permanently raised the bar on what it takes to consistently attract, engage and retain the best people," said Andre Lavoie, CEO of ClearCompany. "As companies discover the power and insights that Advanced Talent can deliver, they will come to the realization that they need this platform to effectively compete in today's market."
"In today's tight labor market, companies need a long-term, holistic approach to talent management," said John Ayala, president of ADP Major Account Services and ADP Canada. "While we offer many solutions to help employers manage their talent the way they want to, by integrating ADP Workforce Now with ClearCompany's talent suite we are able to provide a differentiated combined talent solution that meets the unique needs of midmarket companies."
ClearCompany's complete announcement can be found here.
About ClearCompany
For more than a decade, ClearCompany has helped companies identify, hire and engage millions of "A" Players from nearly 50 million applicants. We designed and built an organic, unified platform to deliver better hiring experiences, seamless onboarding, company-wide goal alignment and performance management, all driven by best practices. For more information, visit clearcompany.com
About SaaS Capital
SaaS Capital is the leading provider of long-term Committed Credit Facilities to SaaS companies. Focusing exclusively on the SaaS business model, SaaS Capital delivers faster decisions, more capital, and longer commitments. SaaS businesses have used SaaS Capital's Committed Credit Facilities, instead of equity, to finance growth and create hundreds of millions of dollars in enterprise value without sacrificing significant ownership or control. SaaS Capital has offices in Cincinnati and Seattle. Visit www.saas-capital.com to learn more.
Our Approach
Who Is SaaS Capital?
SaaS Capital® is the leading provider of long-term Credit Facilities to SaaS companies.
Read More
Subscribe
Get SaaS Capital® research delivered to your inbox.