SaaS Capital Portfolio Company, ThinkHR, Secures $67 Million in Funding
October 2, 2018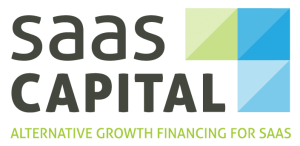 CINCINNATI & SEATTLE, October 03, 2018 – SaaS Capital, the leading provider of Committed Credit Facilities to SaaS companies, congratulates portfolio company ThinkHR  on its growth equity investment of $67 million from Guidepost Growth Equity.
ThinkHR, the leading provider of trusted HR knowledge software and services, had the following to say:
"ThinkHR has invented a new model for delivering trusted HR knowledge," said Pete Yozzo, founder and CEO of ThinkHR. "By combining expert human support with innovative cloud-based tools, we're creating a new category that fills an important gap for employers, brokers, and HCM partners. We are thrilled to partner with Guidepost, which sees the same disruptive potential we see in this massive market opportunity."
Complete details of the funding can be found here.
About ThinkHR
ThinkHR delivers HR knowledge solutions that combine the best of human expertise and innovative technology. The company's cloud-based software and live HR and compliance advisors help employers reduce risk, drive efficiencies, and resolve people-related issues quickly and efficiently. ThinkHR serves more than 125,000 employers and 850 business partners, including top insurance, payroll and HR technology providers. The company was founded in 2005 and is headquartered in Pleasanton, California. Visit thinkhr.com to learn more.
About Guidepost Growth Equity
Guidepost Growth Equity is a leading growth equity firm that partners with technology companies offering innovative solutions in large, dynamic markets including tech-enabled services, communications and infrastructure, and data and information services. Current and prior investments include OutSystems, WP Engine, Dyn (acquired by Oracle), Jive Communications (acquired by LogMeIn), and ProtoLabs (IPO on NYSE). Guidepost Growth Equity provides the flexible capital, operational support, and strategic guidance necessary to support the continued success of growth-stage businesses and has over $1 billion of capital under management. Visit guidepostgrowth.com to learn more.
About SaaS Capital
SaaS Capital is the leading provider of long-term Committed Credit Facilities to SaaS companies. Focusing exclusively on the SaaS business model, SaaS Capital delivers faster decisions, more capital, and longer commitments. SaaS businesses have used SaaS Capital's Committed Credit Facilities, instead of equity, to finance growth and create hundreds of millions of dollars in enterprise value without sacrificing significant ownership or control. SaaS Capital has offices in Cincinnati and Seattle. Visit www.saas-capital.com to learn more.
Our Approach
Who Is SaaS Capital?
SaaS Capital® is the leading provider of long-term Credit Facilities to SaaS companies.
Read More
Subscribe
Get SaaS Capital® research delivered to your inbox.