SaaS Capital Provides $2.5 Million in Growth Funding to Repsly
August 22, 2018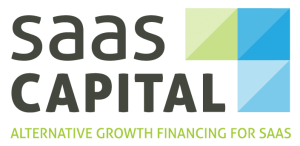 CINCINNATI, SEATTLE, BOSTON, August 22, 2018 – SaaS Capital, the leading provider of Committed Credit Facilities to software-as-a-service (SaaS) companies, today announced that it has provided a $2.5 million line of credit to Repsly.
"Repsly has become a fast-growing, solid and predictable business, so SaaS Capital is the perfect option for us," said Repsly's Chief Executive Officer Matthew Brogie. "With SaaS Capital we get access to growth capital without the dilution that comes with other options, and we get a strong partner that really understands the structure and needs of our business."
Repsly is a B2B SaaS company that provides retail execution solutions for innovative field teams. With over 1,000 customers in over 70 countries, the company's mobile-first platform gives brands a framework for collecting and analyzing data about their performance. Repsly helps high-growth teams achieve the level of organization and analysis they need to win in the competitive retail environment.
"It's getting harder to sell offline, so smart consumer goods companies are leveraging data and easy-to-use applications to make their sales reps smarter and more efficient," said Todd Gardner, Managing Director of SaaS Capital. "The Repsly team knows this space extremely well, and we are excited to partner with a company that has such great momentum."
About Repsly
Repsly, Inc. is a software-as-a-service company that empowers field teams to reach peak performance through agile, data-backed decision making. With the Repsly platform, managers can deploy their teams to take action in the field, and identify opportunities to improve performance. Repsly's powerful mobile application gives reps the tools they need to work smarter and more efficiently while on the go. More than 1,000 high-performing teams around the world use Repsly to maximize their performance in the field. Visit www.repsly.com to learn more.
About SaaS Capital
SaaS Capital is the leading provider of long-term Committed Credit Facilities to SaaS companies. Focusing exclusively on the SaaS business model, SaaS Capital delivers faster decisions, more capital, and longer commitments. SaaS businesses have used SaaS Capital's Committed Credit Facilities, instead of equity, to finance growth and create hundreds of millions of dollars in enterprise value without sacrificing significant ownership or control. SaaS Capital has offices in Cincinnati and Seattle. Visit www.saas-capital.com to learn more.
Our Approach
Who Is SaaS Capital?
SaaS Capital® is the leading provider of long-term Credit Facilities to SaaS companies.
Read More
Subscribe
Get SaaS Capital® research delivered to your inbox.