SaaS Capital Provides $3 Million in Growth Funding to Facilities Management eXpress
March 5, 2019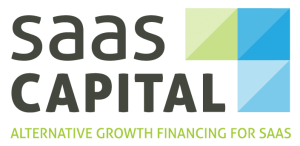 CINCINNATI, SEATTLE, GRANDVIEW HEIGHTS, March 05, 2019 – SaaS Capital, the leading provider of Committed Credit Facilities to software-as-a-service (SaaS) companies, today announced that it has provided a $3 million line of credit to Facilities Management eXpress (FMX).
"Since we first began to scale our business we have been very capital efficient in maximizing our shareholder value," said Jeff Wilkins, CEO of FMX. "Venture debt from SaaS Capital was the perfect fit for this next stage of our growth. Todd Gardner and his team were extremely easy to work with and helped us along every step of this fund-raising process."
Founded in 2012, FMX is a leading maintenance management software company that simplifies facility management. FMX's Computerized Maintenance Management System (CMMS) offers configurable modules and an easy-to-use interface. With the platform, facilities managers can create and share customized reports and dashboards to ensure that they are making data-driven facilities management decisions.
"FMX has built a world-class SaaS business in Columbus, Ohio," said Todd Gardner, Managing Director of SaaS Capital. "Brian Gregory and his partner Jeff, have built a great product for their customers, and also backed it up with a strong culture and capable team.  We are excited to help them invest further in disrupting this space."
About Facilities Management eXpress
Facilities Management eXpress, LLC enables facilities managers to more efficiently and effectively track work orders, schedule resources, and plan maintenance. The company's cloud-based Computerized Maintenance Management System (CMMS) features a calendar view simple enough for anyone to use to submit, track, and manage their requests, events, and assets. Facilities owners and managers gain visibility into activities and costs while building staff and tenants get updated status information on their facilities requests. Visit www.gofmx.com to learn more.
About SaaS Capital
SaaS Capital is the leading provider of long-term Committed Credit Facilities to SaaS companies. Focusing exclusively on the SaaS business model, SaaS Capital delivers faster decisions, more capital, and longer commitments. SaaS businesses have used SaaS Capital's Committed Credit Facilities, instead of equity, to finance growth and create hundreds of millions of dollars in enterprise value without sacrificing significant ownership or control. SaaS Capital has offices in Cincinnati and Seattle. Visit www.saas-capital.com to learn more.
Our Approach
Who Is SaaS Capital?
SaaS Capital® is the leading provider of long-term Credit Facilities to SaaS companies.
Read More
Subscribe
Get SaaS Capital® research delivered to your inbox.