SaaS Capital Provides $3 Million in Growth Funding to Health Recovery Solutions
October 23, 2018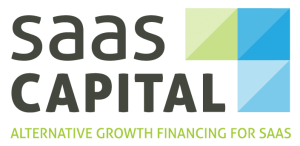 CINCINNATI, SEATTLE, HOBOKEN, October 23, 2018 – SaaS Capital, the leading provider of Committed Credit Facilities to software-as-a-service (SaaS) companies, today announced that it has provided a $3 million line of credit to Health Recovery Solutions (HRS).
"The access to capital is critical to our strategic growth plans," said Jarrett Bauer, CEO of the digital health care company Health Recovery Solutions. "This new capital allows us to purchase the hardware that our business needs to launch new clients which allows us to accelerate our growth strategy. From our initial meeting to closing, we were impressed by SaaS Capital's ability to understand our business model and future goals as a SaaS business."
HRS offers the leading innovative post-acute remote patient monitoring platform. The company's solution works with the nation's leading hospitals, insurance companies, home health agencies, and accountable care organizations to reduce readmissions and takes care of high-risk patients post-discharge. HRS enables clients to avoid substantial readmission penalties while improving patient satisfaction, generating additional revenue, and increasing the efficiency of their workflow.
"It's very rewarding to see a company that is helping patients get better faster also thrive financially," said Todd Gardner, Managing Director of SaaS Capital. "The entire team at HRS is very passionate about what they do, and we are pleased to be their partner for growth capital going forward."
About Health Recovery Solutions
Health Recovery Solutions (HRS) supplies leading home care agencies with the most advanced remote monitoring platform focused on changing patient behavior to reduce readmissions and improve clinical outcomes. HRS' disease-specific engagement kits are customized with educational video, care plans, and medication reminders while integrated with Bluetooth peripherals to engage clients. For clinicians, HRS' software allows for the management of high-risk clients and provides seamless communication with them through video chat, wound imaging, and text messaging. For family members and caregivers, HRS' software gives them the ability to be fully involved in their family member's care and well-being. Visit www.healthrecoverysolutions.com to learn more.
About SaaS Capital
SaaS Capital is the leading provider of long-term Committed Credit Facilities to SaaS companies. Focusing exclusively on the SaaS business model, SaaS Capital delivers faster decisions, more capital, and longer commitments. SaaS businesses have used SaaS Capital's Committed Credit Facilities, instead of equity, to finance growth and create hundreds of millions of dollars in enterprise value without sacrificing significant ownership or control. SaaS Capital has offices in Cincinnati and Seattle. Visit www.saas-capital.com to learn more.
Our Approach
Who Is SaaS Capital?
SaaS Capital® is the leading provider of long-term Credit Facilities to SaaS companies.
Read More
Subscribe
Get SaaS Capital® research delivered to your inbox.