SaaS Capital Provides $4 Million in Growth Funding to XSOLIS
September 6, 2018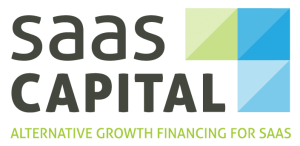 CINCINNATI, SEATTLE, NASHVILLE, September 6, 2018 – SaaS Capital, the leading provider of Committed Credit Facilities to software-as-a-service (SaaS) companies, today announced that it has provided a $4 million line of credit to XSOLIS.
"The choice to partner with SaaS Capital to achieve our long-term objectives was a clear one," said Joan Butters, Chief Executive Officer and co-founder of XSOLIS. "As we continue our expansion into new solutions and markets, their cooperation allows us to accelerate our growth while continuing to positively impact hospitals and insurers across the nation."
XSOLIS pioneers solutions and services which help healthcare providers and payers align their operations around a shared framework of analytics. The company's predictive analytics and artificial intelligence-driven software platform assesses medical necessity and revenue risk for patients in real time, paving the way for unbiased, efficient care determinations and streamlined utilization management processes.
"XSOLIS is just scratching the surface on the ways their technology and analytics can help healthcare providers, payers, and patients," said Todd Gardner, Managing Director of SaaS Capital. "The team they have assembled is remarkable, and we look forward to helping them execute on their vision."
About XSOLIS
XSOLIS is a healthcare technology firm focused on improving healthcare operations through cognitive computing. Partnering with some of the most forward-thinking healthcare organizations across the nation, XSOLIS leverages insights gleaned from proprietary machine learning and artificial intelligence to transform the utilization management process. XSOLIS combines Utilization Review Technology, Denials Management services, and Physician Advisor services in a comprehensive suite of solutions that channels healthcare data into predictive intelligence and action. Visit www.xsolis.com to learn more.
About SaaS Capital
SaaS Capital is the leading provider of long-term Committed Credit Facilities to SaaS companies. Focusing exclusively on the SaaS business model, SaaS Capital delivers faster decisions, more capital, and longer commitments. SaaS businesses have used SaaS Capital's Committed Credit Facilities, instead of equity, to finance growth and create hundreds of millions of dollars in enterprise value without sacrificing significant ownership or control. SaaS Capital has offices in Cincinnati and Seattle. Visit www.saas-capital.com to learn more.
Our Approach
Who Is SaaS Capital?
SaaS Capital® is the leading provider of long-term Credit Facilities to SaaS companies.
Read More
Subscribe
Get SaaS Capital® research delivered to your inbox.