SaaS Capital Provides $5 Million in Growth Funding to PerformLine
December 10, 2019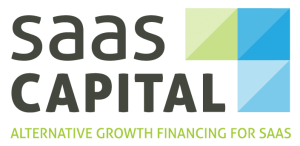 CINCINNATI, SEATTLE, MORRISTOWN, December 10, 2019 – SaaS Capital, the leading credit provider to software-as-a-service (SaaS) companies, today announced that it has provided a $5.0 million line of credit to PerformLine.
"This new capital comes at an exciting time for PerformLine as the demand for our compliance monitoring platform continues to grow," said Alex Baydin, Founder and CEO of PerformLine. "We're excited about our relationship with SaaS Capital as their understanding of our business and extensive experience with other SaaS companies will add significant value to PerformLine."
PerformLine is the leading SaaS platform delivering automated compliance solutions for enterprises looking to mitigate regulatory risk and ensure brand safety. The company's platform empowers leaders with the intelligence, insights, and tools needed to mitigate risk across consumer interaction channels.
"PerformLine has built a compelling solution leveraging multiple technologies to deliver a clear value proposition to its customers: 'stay out of trouble and save money,'" said Todd Gardner, Founder and Managing Director of SaaS Capital. "It's not a surprise they are doing so well with such a clear value proposition. And, it's a credit to the team that regardless of the political winds of regulation, PerformLine protects their customers and continues to thrive."
About PerformLine
PerformLine is a leading provider of compliance technology that empowers leaders with a first-line of defense solution to mitigate risk across consumer touchpoints, including web, voice, chat, email, and social media from one platform. By combining scalable technology with a proprietary rule engine, PerformLine automates the path to discover, monitor, and mitigate compliance risks and ensure brand safety. The PerformLine SaaS platform features full workflow capabilities, real-time analytics, remediation, and monitoring while providing clients with significant time and cost savings by automating compliance activities across channels and departments. Visit www.PerformLine.com to learn more.
About SaaS Capital
SaaS Capital is the leading provider of growth debt designed explicitly for B2B SaaS companies. SaaS Capital's growth debt is structured to provide a significant source of committed funding, deployment flexibility, and lower overall cost of capital, all while avoiding the loss of control associated with selling equity. SaaS Capital was the first to offer lending alternatives to SaaS businesses based on their future recurring revenue. Since 2007, SaaS Capital has deployed $209.5 million in growth debt to deliver better outcomes for 60+ clients, resulting in $753 million in total enterprise valuation created. Visit www.saas-capital.com to learn more.
Our Approach
Who Is SaaS Capital?
SaaS Capital® is the leading provider of long-term Credit Facilities to SaaS companies.
Read More
Subscribe
Get SaaS Capital® research delivered to your inbox.