SaaS Capital Provides $7 Million in Growth Funding to Leanpath
October 22, 2019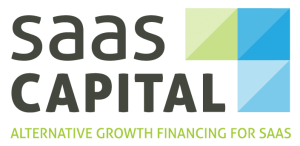 CINCINNATI, SEATTLE, PORTLAND, October 22, 2019 – SaaS Capital, the leading credit provider to software-as-a-service (SaaS) companies, today announced that it has provided a $7.0 million line of credit to Leanpath, the global leader in food waste prevention technology.
"Leanpath exists to fight food waste.  We know daily measurement is the critical step to vanquish food waste and we're committed to providing foodservice operators with the best technology to track waste, discover insights and act to drive reduction," said Leanpath Co-Founder & CEO Andrew Shakman. "We're delighted to partner with SaaS Capital.  Their credit approach is perfect for a mature, scaling business as we grow with clients globally and continue to innovate."
For over 15 years, Leanpath has helped foodservice organizations cut their food waste by 50 percent or more. The company's platform empowers front-line food service workers with technology to make a meaningful impact on the environment while also improving operational efficiency.
"SaaS Capital is pleased to announce that it has provided Leanpath with a new $7 million credit facility," said Rob Belcher, Managing Director of SaaS Capital.  "The company, which has an impactful mission to reduce food waste around the world, is in an exciting period of explosive growth, landing new business, and expanding with existing customers. We are pleased they have chosen SaaS Capital to fund the next stage in their history."
About Leanpath
Leanpath is a mission-driven food tech innovator working to make food waste prevention and measurement everyday practice in the world's kitchens. Working with thousands of kitchens in 35 countries, Leanpath currently prevents 1 pound of food waste every 2 seconds. Visit www.leanpath.com to learn more.
About SaaS Capital
SaaS Capital is the leading provider of growth debt designed explicitly for B2B SaaS companies. SaaS Capital's growth debt is structured to provide a significant source of committed funding, deployment flexibility, and lower overall cost of capital, all while avoiding the loss of control associated with selling equity. SaaS Capital was the first to offer lending alternatives to SaaS businesses based on their future recurring revenue, delivering better outcomes for 60+ SaaS companies. SaaS Capital has offices in Cincinnati and Seattle. Visit www.saas-capital.com to learn more.
Our Approach
Who Is SaaS Capital?
SaaS Capital® is the leading provider of long-term Credit Facilities to SaaS companies.
Read More
Subscribe
Get SaaS Capital® research delivered to your inbox.