SaaS Capital Provides Funding to Fuel Facility Health's Growth
January 27, 2021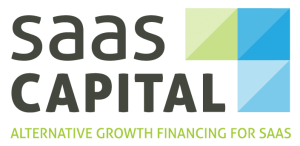 CINCINNATI, SEATTLE, BELMONT, January 27, 2021 – SaaS Capital, the leading provider of growth debt to software-as-a-service (SaaS) companies, today announced that it has provided a line of credit to Facility Health to accelerate the company's next phase of expansion.
"We have scaled Facility Health very efficiently from a capital perspective so far and want to further build our equity value before raising another venture capital round. We needed a partner that could provide that boost and understood our mission," said Facility Health co-founder and CEO Christian Fernando. "With this growth capital line in place, we can multiply our valuation.  The SaaS Capital MRR-based credit facility is a very cost-effective structure that gives us access to ever-growing amounts of growth capital."
Facility Health is the leading provider of real-time solutions for asset monitoring and capital planning in dynamic physical environments. The company's SaaS platform helps customers determine how much to invest in repair and replacement, establish budget allocation priority, and establish total project costs.
"We are honored that Facility Health has chosen SaaS Capital as their financing partner for this next stage of the company's growth," said Rob Belcher, Managing Director of SaaS Capital. "The company has built an innovative product that does not exist in the CAPEX management space, and customers are thrilled. This is a very powerful platform, and we are excited to fund its expansion."
About Facility Health, Inc.
Facility Health is a leading provider of real-time capital planning and asset monitoring solutions to manage dynamic physical environments such as in health care. Utilizing a proprietary Facility Health IndexTM calculation for each asset, and ultimately for each building, the SaaS platform branded OriginTM directly supports the annual budgeting process with objective and real-time data. This index is an objective value that describes the otherwise subjective "feel" of a building, which allows facilities' managers and executives to work collaboratively, model future investments and optimize capital spending. OriginTM currently manages assets valued at over $8.5 billion. Visit www.facilityhealthinc.com to learn more.
About SaaS Capital
SaaS Capital is the leading provider of growth debt designed explicitly for B2B SaaS companies. SaaS Capital's growth debt is structured to provide a significant source of committed funding, deployment flexibility, and lower overall cost of capital, all while avoiding the loss of control associated with selling equity. SaaS Capital was the first to offer lending alternatives to SaaS businesses based on their future recurring revenue. Since 2007, SaaS Capital has deployed $209.5 million in growth debt to deliver better outcomes for 60+ clients, resulting in $753 million in total enterprise valuation created. Visit www.saas-capital.com to learn more.
Our Approach
Who Is SaaS Capital?
SaaS Capital® is the leading provider of long-term Credit Facilities to SaaS companies.
Read More
Subscribe
Get SaaS Capital® research delivered to your inbox.