Traackr Secures $4.0 Million in Growth Funding from SaaS Capital
January 8, 2020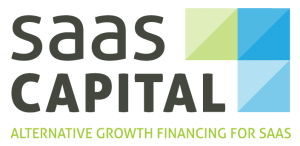 CINCINNATI, SEATTLE, SAN FRANCISCO, January 08, 2020 – SaaS Capital, the leading credit provider to software-as-a-service (SaaS) companies, today announced that it has provided a $4.0 million line of credit to Traackr.
"As Traackr has become the technology provider of choice for global brands, the pace of our business often follows that of our customer budget cycles. The availability of SaaS Capital's line of credit enables us to focus on our growth and continue to make strategic investments in our product development while managing these cycles," says Pierre-Loïc Assayag, CEO and Co-Founder of Traackr. "SaaS Capital is the ideal partner for Traackr because they deeply understand the dynamics of an enterprise subscription revenue model and bring to the table, not only capital, but experience and insights that drive our business forward."
Traackr is a leading influencer marketing platform offering marketers a unified view of influencers' programs and unparalleled access to data to understand the impact of influencers on their brand performance.
"Traackr's genesis as a robust social search tool has led to their rise as a leader in the influencer marketing space," said Rob Belcher, Managing Director of SaaS Capital. "Today, the platform is a full-depth marketing engine, allowing brands to find influencers, benchmark campaigns, and track the ROI of their programs. We are excited they have chosen SaaS Capital as their financing partner for their next stage of growth."
About Traackr
Traackr is an influencer marketing platform for global influencer strategies, which enables influencer discovery, campaign management, and performance measurement for all types of influencer activations from organic advocacy to paid partnerships. The platform gives marketing teams the ability to make strategic influencer marketing decisions with unparalleled access to global data, market performance benchmarks, and competitive insights. Traackr powers influencer marketing for beloved brands, including L'Oreal, Calvin Klein, Microsoft, Samsung, Merck, Roche and Capital One. Headquartered in San Francisco, Traackr has offices in New York, Boston, London, and Paris. Visit www.traackr.com to learn more. 
About SaaS Capital
SaaS Capital is the leading provider of growth debt designed explicitly for B2B SaaS companies. SaaS Capital's growth debt is structured to provide a significant source of committed funding, deployment flexibility, and lower overall cost of capital, all while avoiding the loss of control associated with selling equity. SaaS Capital was the first to offer lending alternatives to SaaS businesses based on their future recurring revenue. Since 2007, SaaS Capital has deployed $209.5 million in growth debt to deliver better outcomes for 60+ clients, resulting in $753 million in total enterprise valuation created. Visit www.saas-capital.com to learn more.
Our Approach
Who Is SaaS Capital?
SaaS Capital® is the leading provider of long-term Credit Facilities to SaaS companies.
Read More
Subscribe
Get SaaS Capital® research delivered to your inbox.