SaaS Capital Portfolio Company, ClearCompany, Secures $60 Million in Funding
August 16, 2018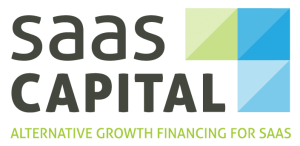 CINCINNATI & SEATTLE, August 16, 2018 – SaaS Capital, the leading provider of Committed Credit Facilities to SaaS companies, congratulates portfolio company ClearCompany on its growth capital financing round of $60 million, led by Primus Capital.
ClearCompany, the leading recruiting and talent management software solution that helps companies identify, hire and engage more "A" Players, had the following to say:
"Prior to this new investment, the only outside financing that ClearCompany had taken was from SaaS Capital," said ClearCompany Co-founder and CEO Andre Lavoie. "SaaS Capital's support over the years allowed ClearCompany to aggressively invest in growth while maintaining our core ownership, vision, and team.  We nearly quintupled in size with their support, allowing us to skip multiple venture rounds and ultimately be in a position to form partnerships with companies like ADP. It also put us in a strong position for later-stage equity financing. The SaaS Capital team are SaaS experts and were flexible partners through and through."
ClearCompany will use the funds to support the company's strong growth and recently expanded partnership with ADP. The company also intends to expand product development, sales, marketing, and services.
Complete details of the funding can be found here.
About ClearCompany
For more than a decade, ClearCompany has helped companies identify, hire and engage millions of "A" Players from nearly 50 million applicants. We designed and built an organic, unified platform to deliver better hiring experiences, seamless onboarding, company-wide goal alignment and performance management, all driven by best practices. Visit clearcompany.com to learn more.
About Primus
Primus is a growth-oriented private equity firm focused on investing in leading healthcare, software and technology-enabled services companies. Primus partners with exceptional management teams to accelerate growth, improve operating performance, and increase the value of the companies in which they invest. Primus pursues buyouts, control and minority recapitalizations, secondary share purchases and expansion financings; this flexible approach enables them to engage with business owners and design tailored investment structures to meet the particular needs of the transaction. Visit primuscapital.com to learn more.
About SaaS Capital
SaaS Capital is the leading provider of long-term Committed Credit Facilities to SaaS companies. Focusing exclusively on the SaaS business model, SaaS Capital delivers faster decisions, more capital, and longer commitments. SaaS businesses have used SaaS Capital's Committed Credit Facilities, instead of equity, to finance growth and create hundreds of millions of dollars in enterprise value without sacrificing significant ownership or control. SaaS Capital has offices in Cincinnati and Seattle. Visit www.saas-capital.com to learn more.
Our Approach
Who Is SaaS Capital?
SaaS Capital® is the leading provider of long-term Credit Facilities to SaaS companies.
Read More
Subscribe
Get SaaS Capital® research delivered to your inbox.