SaaS Capital Portfolio Company, Pacejet, Acquired by 3Gtms
March 4, 2020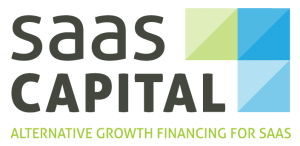 CINCINNATI & SEATTLE, March 04, 2020 – SaaS Capital, the leading credit provider to software-as-a-service (SaaS) companies, congratulates portfolio company Pacejet on its acquisition by 3Gtms, LLC.
Pacejet, which secured $4.0 million in growth funding from SaaS Capital, is a provider of enterprise cloud-based, multi-carrier shipping software. 3Gtms develops and delivers the next level in transportation and logistics software. The companies had the following to say:
"3Gtms is laser-focused on delivering an exceptional customer experience in addition to providing high-value generating transportation management and execution solutions that evolve with the times. Pacejet reflects the same values and goals," said Mitch Weseley, CEO and founder of 3Gtms. "With this strong foundation in place, as well as with SEP's partnership, we are confident in our collective teams' ability to realize the significant potential in market expansion as well as existing customer and employee opportunity that the joining of our two companies represents."
"The complementary strengths of Pacejet and 3Gtms, along with the alignment of values and the services we can deliver together, open up new possibilities for our customers," said Bill Knapp, former CEO and now general manager of Pacejet, a division of 3Gtms. "We're thrilled to bring our solution to a larger market and to offer Pacejet's customers new opportunities for leveraging the full power of 3G-TM to better manage and optimize their transportation operation."
Additional details of the acquisition can be found here.
About Pacejet
Pacejet Shipping Software offers fully connected shipping with live carrier connections and smart ERP integration for midsize enterprises. Its flexible, scalable platform uses advanced cloud technologies to streamline processes across the entire shipping ecosystem, increasing shipping efficiencies, reducing time and costs, improving the customer experience, and creating a new competitive advantage. Pacejet solutions provide rapid return-on-investment and may be deployed incrementally as agile improvements over time. Visit www.pacejet.com to learn more.
About 3Gtms, LLC
3Gtms is the fastest growing Tier 1 transportation management system (TMS) provider and is committed to giving mid-to-large shippers and logistics service providers a competitive advantage through technology. Whether you move $5 million or $5 billion in freight, the 3G-TM solution seamlessly manages the full transportation lifecycle, including transportation planning and optimization, execution and settlement, empowering customers to make better shipping decisions while meeting their service goals. 3Gtms' reputation for being a trusted partner is reflected in customer satisfaction and retention rates that are unmatched in the TMS industry. Visit www.3gtms.com to learn more.
About SaaS Capital
SaaS Capital is the leading provider of growth debt designed explicitly for B2B SaaS companies. SaaS Capital's growth debt is structured to provide a significant source of committed funding, deployment flexibility, and lower overall cost of capital, all while avoiding the loss of control associated with selling equity. SaaS Capital was the first to offer lending alternatives to SaaS businesses based on their future recurring revenue. Since 2007, SaaS Capital has deployed $209.5 million in growth debt to deliver better outcomes for 60+ clients, resulting in $753 million in total enterprise valuation created. Visit www.saas-capital.com to learn more.
Our Approach
Who Is SaaS Capital?
SaaS Capital® is the leading provider of long-term Credit Facilities to SaaS companies.
Read More
Subscribe
Get SaaS Capital® research delivered to your inbox.